The rainy season is one of the most spectacular seasons where the world looks much greener and fresh, but it comes with its own set of problems. The higher humidity and moisture levels are not suitable for your hair. These can contribute to many hair fall problems(बालों के झड़ने की समस्या). During the rainy season, all kinds of bacteria and fungus thrive. This can harm your hair health. When the rains hit, many experiences sudden and severe hair fall.
Common causes for monsoon hair fall problems
Some of the most common causes for monsoon hair fall problems (बालों के झड़ने की समस्या) are –
Junk food items like pizza, burger, pastries and fried food can contribute to hair problems. These lead to grease and oil accumulation in the scalp, which causes an adverse reaction and affects the hair.
People are often mistaken that shampoos just exist to wash off the dirt. But a mild and gentle shampoo will nourish and keep your hair healthy.
Not moisturizing your hair
You need to moisturize and oil your hair regularly. If you don't, then your hair misses out on essential oils.
Not using a wide-toothed comb
During the monsoon, your hair might get messed up and tangled. To detangle and reduce hair loss, you can always use a wide-toothed comb.
If you get wet in the rain, opt for natural techniques to dry your hair. Reduce the usage of hair dryers because they damage your hair in significant ways.
How to prevent hair fall during the rainy season? (बरसात के मौसम में बालों का झड़ना कैसे रोकें?)
Let the melody of monsoon play on your mind, not its a menace on your hair. This high-on-humidity weather is the main reason behind hair fall. Hair's chemical structure makes it unusually sensitive to airborne hydrogen. In this weather, your hair absorbs hydrogen, forming bonds, and swells until the smooth cuticle erupts to make them frizzy. But you can take care of your hair by doing some simple and small everyday things, which we otherwise ignore.
Get drenched but wash away the rain afterward
Shampoo your hair 2-3 times a week to keep your sticky and sweaty scalp healthy and wash off the rainwater that is loaded with pollutants. Given the delicate care your hair needs during the rainy season, use a mild shampoo that will nourish your hair and help reduce hair fall due to breakage.
Dry your hair the right way
Use a microfiber towel to dry your hair as it absorbs the water very quickly and causes minimum friction between your hair and the towel to reduce hair fall.
Say yes to the conditioner
A rich hair conditioner is a must to fight the frizz that rain showers bring. It locks in nourishment, strengthens and protects hair against hair fall due to breakage during the rainy season. When applying conditioner, use a wide-tooth comb to spread it well. Remember to rinse with cold water for extra shine!
Oiling is a must
Oil your hair but massage gently to avoid hair breakage (बालों का टूटना). Once or twice a week is good for nourishment, but doing it more often is not recommended, as your scalp is already oily due to the rainy season.
Switch to a holistic diet
Go easy on junk food as it leads to hair thinning. Cut down on caffeine because it dehydrates and causes hair fall (बाल झड़ने के कारण). Add fresh fruits, leafy vegetables, wholegrains and protein-rich foods to your plate to tackle hair fall in the monsoon season. Most importantly, drink at least 8 glasses of water during the course of the day.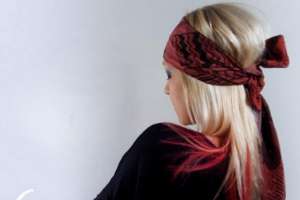 Try a hair accessory
Accessorise with a scarf or hairband to protect your hair from excessive moisture. It would not just cover up a bad hair day but make you look cool too!
Are you looking for a natural hair fall treatment (बालों के झड़ने का प्राकृतिक उपचार )that provides long-lasting results? Choose homeopathy.
Why homeopathy?
Homeopathy is one of the best and most effective treatments for hair fall problems, especially during the rainy season. Hair loss treatment in homeopathy (बालों के झड़ने का होम्योपैथिक इलाज) deals with the hair fall problems naturally. You must visit Dr Batras homeopathy clinic for hair loss. After considering the medical history, temperament, and nature of the patient, among various other relevant factors, homeopathy doctors at Dr Batras prescribe suitable homeopathy medicines (होम्योपैथिक दवा). Furthermore, homeopathic remedies (होम्योपैथिक उपचार)are free from harmful side-effects and provide long-term relief.
Why OHO Homeopathy?
At OHO Homeopathy, we make sure that tailored homeopathy treatment (होम्योपैथिक चिकित्सा)is given to every patient with hair fall problems(बालों के झड़ने की समस्या). This type of hair fall treatment addresses hair fall problems in a better and more efficient way. Our team of homeopathy doctors finds the fundamental reason and then prescribes the homeopathic hair fall treatment  (बाल झड़ने का इलाज)plan accordingly.
Book an online appointment with us to get treated by the best homeopathy doctors (होम्योपैथिक डॉक्टर).